Recommending Books to Disney Villains - Top Ten Tuesday
This was supposed to be last week's post but I didn't plan beforehand...so we're doing it this week since it's kind of a Halloween freebie. Today I'm going to be recommending books to some Disney villains. I created a profile for each and just went through my Goodreads shelves - let's go~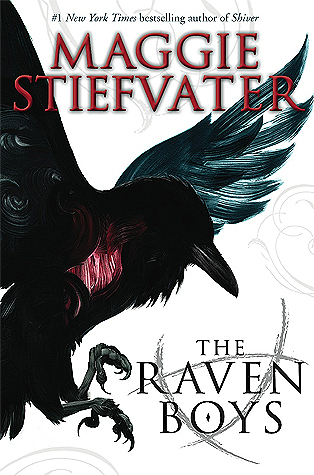 HADES
- sarcastic humor, loves deals, wants to take over the world
The Raven Boys by Maggie Steifvater
Hades is personally one of my favorite Disney villains and I think that the Raven Cycle would be a great read for him. The atmospheric writing and the idea of finding a mythical kind to grant wishes would definitely be up his alley. The story is also a bit more mellow which might help when he needs a bit of rewind when his evil henchmen screw up his plans.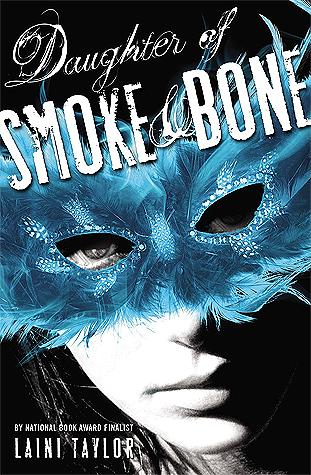 SCAR
- jealous and power hungry, annoying minions
Daughter of Smoke and Bone by Laini Taylor
I feel like Scar needs something that's intense and fast-paced but could also appeal to whatever humanity (lion-ity?) that he has in him. Also, his overthrow vaguely reminds me of Jael and if you've listened to the DoSaB audio books (which are amazing btw), doesn't Razgut just remind you of those hyenas?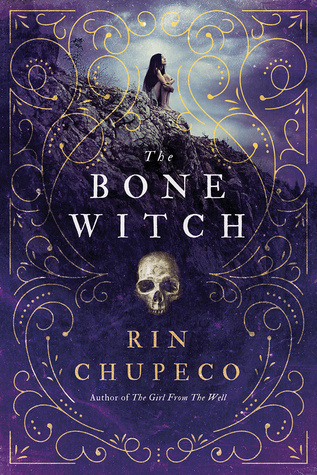 URSULA
- sabotaging contracts, magic and sorcery
The Bone Witch by Rin Chupeco
Admittedly, I'm a bit hesitant to recommend one of my favorite books ever to Ursula but maybe this will give us something to bond over? Tea has all the dark magical powers that I think would appeal to Ursula and her daevas would certain one up Ursula's eels. Also, the thought of Tea singing "Poor Unfortunate Souls" is something that I would definitely pay to see.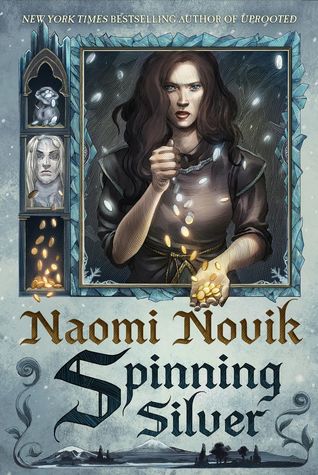 MOTHER GOTHEL
- Youth, likes to hoard the goods
Spinning Silver by Naomi Novik
This is a nice long book that I think would keep Mother Gothel company in her tower as she hides Rapunzel away. Also, the Staryk king in the book was a huge hoarder of gold and Mother Gothel has the same fascination with Rapunzel's hair so that's some connection? We don't know, if the ice king himself can find some heart maybe she can too.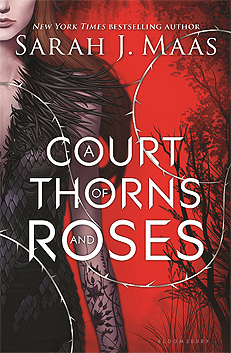 EVIL QUEEN
- appearances matter a lot, master of disguise
A Court of Thorns and Roses by Sarah J. Maas
I feel like there are quite a lot of characters that the Evil Queen could sympathize with in more ways than just her evilness. She could very well love the darkness of Amarantha's court but I feel like she could also love the exciting storyline and the fraudulent jewels. Additionally, if she decides to continue the series, she can see how "disguises" work in more than just physical enchantment.
GASTON
- Full of himself, is really just thirsty, wants a challenging anyday
White as Silence, Red as Song by Alessandro D'Avenia
I'm really basing this off of the thirsty aspect, but I'm currently reading this and so far the main character is just not vibing with me and it's the thirst factor. Not entirely sure how Gaston would take this, but maybe he'd just have a good long conversation with the MC about manning up. You never know, after eating all those eggs and singing a full song about his greatness, he could have some wisdom to share. (please note my sarcasm...)
CAPTAIN HOOK
- Really hates clocks, trying to adult but just really a child
The House with a Clock in its Walls by John Bellaris
My sister has been dying to watch this movie ever since it came out so when I thought of Hook the first thing that came to mind was this one. Now, I haven't read this so I'm not sure how it would work, but in the spirit of Halloween - I think this would definitely be something that would scare poor Captain Hook but as a mystery it would keep him turning the pages.
YZMA
- Dramatic flair, will resort to murder if need be
I Believe in a Thing Called Love by Maurene Goo
I wanted to throw a contemporary on the list and thought Yzma could use a cute fluffy read. I feel like she could really sympathize with Desi and might even want to give her some tips on obtaining that k-drama worthy relationship. I could also just see the two of them binging some k-dramas and being totally invested.
MALEFICENT
- shape shifting, curses, major FOMO
The Queen of Blood by Sarah Beth Durst
This might be something that Maleficent would find interesting as someone who felt slighted at not being invited to a party. Certainly, the events of this book aren't exactly party-esque but I feel like she would relate a lot to Daleina for being the underdog and would enjoy to see the relationships built in the story that overpower ability. Might be something to tug at her heartstrings.
So that's my list! While these books might not all be taken by these Disney villains, they're just some recommendations to add to their shelves if they ever feel like a bit reading break. What are some books you'd reccomend to these villains? I would love to know!